Oceanbird provide wings for a shipping revolution. The company - a joint venture between Alfa Laval and Wallenius - develops wind propulsion for both existing and newbuild vessels, wind assisted or fully sailing. The wing sails from Oceanbird has more in common with airplane wings than traditional sails.
Driving decarbonization with wind
The Oceanbird wing sails holds the promise of revolutionizing the shipping industry and mitigating its environmental footprint. While still in the developmental stages, this technology has the potential to play a substantial role in the global effort to combat climate change.
The first vessel with a full-scale wing sail prototype will be sailing in 2024 with the ambition to sail the first vessel with a full set (6) of Oceanbird wing sails in 2027.
Reduced emissions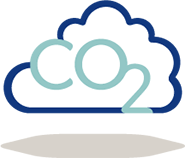 One Oceanbird Wing 560 on an existing RoRo vessel at normal speed, can reduce fuel consumption from main engine with 7-10 % on favorable oceangoing routes. A full set of wing sails on a newbuilt vessel can reduce a lot more. This can lead to significant emission reduction that can help to meet the industry's ambitious decarbonization goals.
Cost-effective operations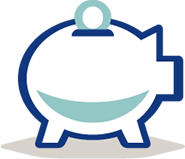 By harnessing wind power, a free and renewable energy source, this technology can help a vessel considerably reduce its fuel cost.
Enhanced environmental impact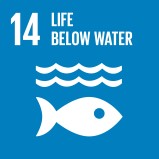 Beyond air pollution reduction, Oceanbird technology also addresses noise pollution, contributing to the protection of marine life, aligning with the UN's goal 14 to conserve 'life below water'.
AlfaWall Oceanbird
A joint venture with ambitious goals
Alfa Laval and Wallenius Lines joined forces to accelerate the development and commercialization of the Oceanbird wind propulsion technology through their 50/50 joint venture, AlfaWall Oceanbird. Founded on 1 December 2021, AlfaWall Oceanbird is responsible for further developing and bringing the Oceanbird concept to market. The joint venture allows Alfa Laval and Wallenius to share their resources and expertise to accelerate the development of the technology.
Challenging tests of the new Orcelle Wind design
Parallel to the production of the first wing prototypes, work continues with the first vessel from the Oceanbird concept: Orcelle Wind.
DNV awards Oceanbird Wing 560 Approval in Principle
The first wing sail from Oceanbird, Wing 560, has received Approval in Principle (AiP) from the world's leading classification society DNV.