Alfa Laval refrigeration systems are used onboard fishing vessels, gas/LPG carriers, cruisers and ferries, food transportation ships and cargo vessels. Onboard fishing vessels, our systems are used for quick freezing of fish products.
Energy efficient solutions
Ideal as evaporators and condensers for onboard refrigeration systems, Alfa Laval semi-welded plate heat exchangers are the smallest, lightest, most efficient cooling units on the market. Our brazed plate heat exchangers are designed and fully optimized for onboard air-conditioning and refrigeration duties. When seawater is utilized, our range of marine shell-and-tube condensers are the ideal solution. Alfa Laval brine air unit coolers are the energy efficient choice for cargo refrigeration systems onboard reefers and other vessels.
Alfa Laval 360° Service Portfolio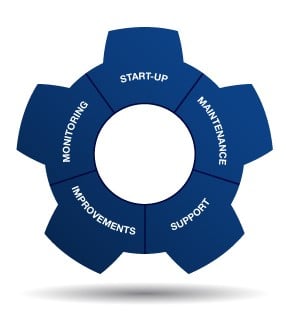 To keep your equipment in top working condition, Alfa Laval offers a comprehensive portfolio of services.
Contact us to find out how we can extend the performance of your products.