Tapping into the surging market of alcohol-free beer and cider
Rethinking how non-alcoholic and low-alcoholic beverages are made, Drynks Unlimited set out to produce high-quality, alcohol-free beer and cider without surrendering taste and authenticity with the UK's first purpose-built vacuum stripping plant.
DATE
2023-11-28
AUTHOR
Bijan Shahrezaey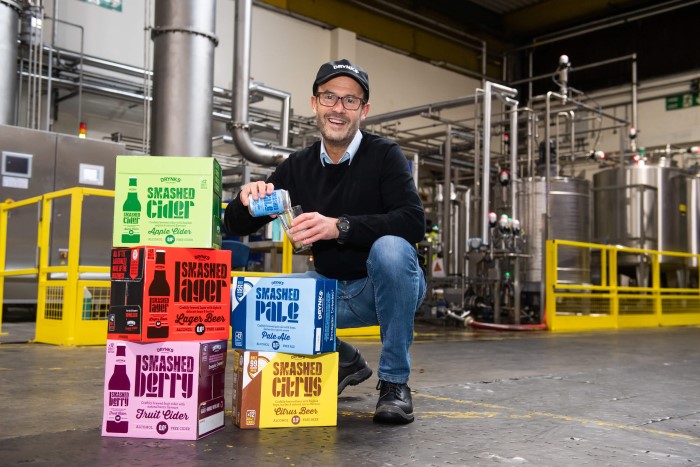 The world has enjoyed non-alcoholic or low-alcoholic beer for the past 30 years. But consumers' thirst for zero and low-alcoholic beverages continues to grow; resulting in beverage manufacturers creating innovative, new products that satisfy the market while appealing to the health, wellness and sustainability factors that accompany the growth.
Richard Clark, Founder and MD at Drynks Unlimited explains why the alcohol-free beer and cider industry is on the rise: "dietary requirements and reduced sugar products combined with lifestyle changes at work, with friends and family has led to a general trend of consumers rethinking what they are drinking."
The non-alcoholic drinks industry is going through a time of unprecedented growth and innovation, gaining attention and momentum from beverage manufacturers to produce new, premium 'nolo' (non-alcoholic & low alcoholic) alternatives without compromising authenticity, quality, and exclusivity.
One driving force behind the consumption of nolo drinks is younger consumers' awareness of the health risks associated with excessive alcohol intake. According to the Society of Independent Brewers' (SIBA) British Craft Beer Report, the number of 18-24-year olds who say they don't drink alcohol has increased by 6% in the last 12 months, to 23%. Consumers are more conscious of their physical and mental health than ever before, and this has led to a fall in alcohol consumption, especially within the millennial demographic.
"Manufacturers are beginning to make more 0.0% drinks and the consumer is absolutely wanting these changes." – Richard comments.
"in the past, alcohol-free drinks were perceived as unsociable. That's why we wanted to produce refreshing drinks that are both authentic and sociable."
In Drynks' case, they have innovatively achieved authenticity and ensured quality by launching SMASHED, the company's first social brand of alcohol-free beers and ciders. But what is so authentic about the SMASHED range? These beverages are brewed as they should be, using time honoured methods to produce top class, full-strength beer and cider. Only then do they carefully and gently remove the alcohol with their unique vacuum stripping process; achieved with Alfa Laval's Dealcoholisation system.
Clark adds, "to make a great non-alcoholic drink, you must start with a great tasting alcoholic one."
How did the project develop?
When Drynks' were referred to Alfa Laval in December 2018, an agreement was made to rent a test unit for a minimum of 3 months. At the time, Drynks didn't have a site that they could use; but after making an agreement with Frederic Robinson Ltd, the rental plant could be put into production.
"Alfa Laval were excellent in all aspects of the project; from the initial commercial discussions to everything technical; as well as R&D, including setting up the equipment and providing training on the Dealcoholisation system. Alfa Laval understood what I was trying to achieve and worked closely with me to set the plant up and deliver great results."
The rental plant was replaced with the system that Drynks' purchased after 12 months and now operations are fully up and running.
Beer de-alcoholisation modules
Alfa Laval's fully automated Beer dealcoholisers are plug-in solutions that remove alcohol efficiently and gently in a single-pass to produce full-flavoured beers. They are designed to help brewers tap into fast-growing and profitable low and no-alcohol beer market as people search for healthier options.
The modular design makes it simple to add non-alcoholic brewing capability without the need for major capital investment.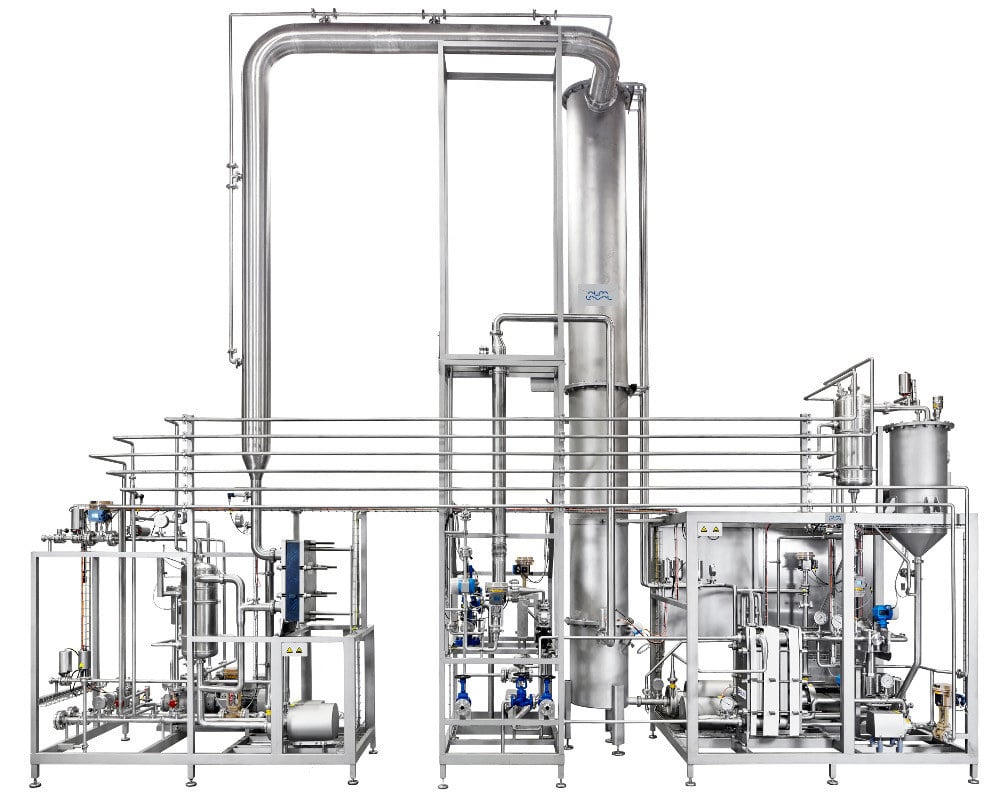 Single-pass stripping at low temperatures and short residence times make for high quality, high flavour dealcoholised products
High flow rates – up to 100 hl/h for 0.0% and <0.5% beers
Easy to install and integrate thanks to prefabricated, modular plug-in solution
Low running and maintenance costs (no rotating parts in stripping column)
Single source supply for peace of mind
Want to learn more about our de-alcoholisation modules? Discover all you need to know here.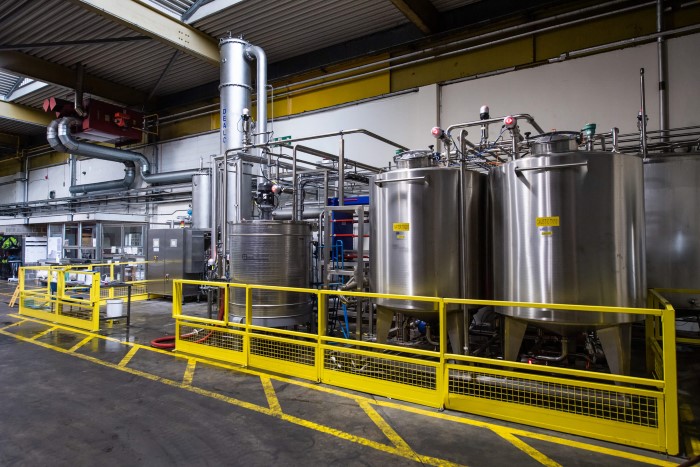 Try the 0% SMASHED Range!
SMASHED is available in Booths and Sainsbury's, and widely available online at Drynks' online store, Zeroholic and Dry Drinker, as well as in a range of bars and restaurants.