Healthy production of healthy grapeseed oil
The Tampieri family has been producing grapeseed oil for more than 90 years. By using Alfa Laval products, their production becomes both efficient and sustainable.
DATE
2023-11-28
AUTHOR
David Landes
PHOTO
Getty Images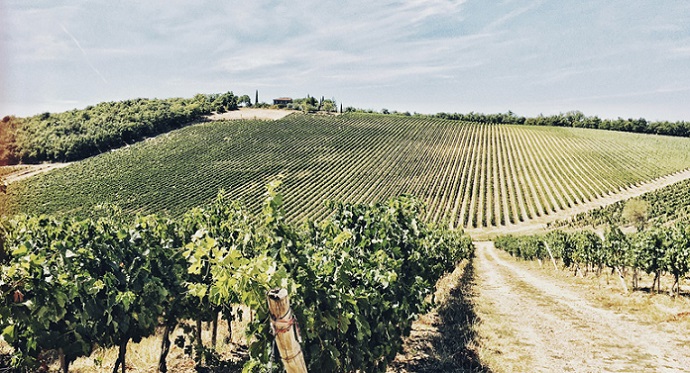 Rich in oleic and linoleic acids, as well as omega-6 fatty acids, grapeseed oil also has a high antioxidant content, containing higher levels of Vitamin E than olive oil. Grapeseed oil also helps control skin moisture and can aid in healing, making it a common additive in soaps and cosmetics.
Tampieri has been producing grapeseed oil since 1928 when Alfredo Tampieri began experimenting with extracting oil from grape seeds found among the waste products from nearby winemakers.
Today, Tampieri is considered a world leader in grapeseed oil production, churning out 10,000 tons every year. But grapeseed oil is only one of a wide range of products in Tampieri's vegetable oil product line, which now produces more than 250 million litres of oil annually. While Alfa Laval equipment has been present in Tampieri's flagship plant in Faenza for more than a decade, the relationship deepened in 2016 when Tampieri turned to Alfa Laval to supply a deodorization column when retrofitting one of its production units, which has since helped boost the facility's production efficiency.
Deodorization plays a vital role in processing edible oils by removing odours, pigments and other substances to ensure a clean and odour-free product. Increasing the efficiency of the deodorization process not only results in a higher-quality product, but also brings about substantial energy savings. Having now established itself as a partner in enhancing Tampieri's energy efficiency, Alfa Laval looks forward to contributing to family business's sustainability for at least the next 90 years.
Are you curious?
At Alfa Laval, we always go that extra mile to overcome the toughest challenges. Our driving force is to accelerate success for our customers, people and planet. You can only do that by having dedicated people with a curious mind. Curiosity is the spark behind great ideas. And great ideas drive progress.
In our Career section you find opportunities for curious minds to have a lasting impact on some of the planet's most urgent problems.
Advancing better. With Alfa Laval.
Our award-winning magazine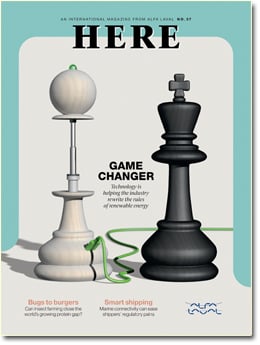 Innovative food processing to turn bugs to burgers, or new technology to store renewable energy are only two examples of articles in the new edition of HERE magazine. The articles illustrate what we mean by responsible growth, providing solutions that benefit both people and planet. HERE won the Swedish Publishing Prize in 2019.
PRODUCT - SoftColumn

Alfa Laval's deodorization columns have helped improve product quality and reduce energy use at Tampieri's production facility.
Health in a bottle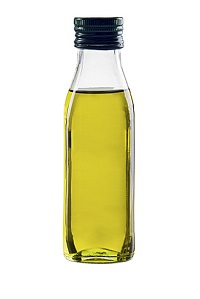 Grapeseed oil has high levels of vitamin E and antioxidants and can be used as an alternative to olive oil. It's also a common additive in soaps and cosmetics.
Related industries - Alfa Laval solutions for other vegetable oil processin

Alfa Laval supplies everything you need to extract oils and fats from every type of oil-bearing crop. Alfa Laval is a world leader in the highly specialized field of systems and equipment for processing vegetable and animal fats and oils. We apply advanced – often patented – technologies in ways that set new benchmarks for the whole industry, and enable you to match your production configurations to changing market requirements
Find out more about avocado oil processing
Find out more about olive oil processing
Alfa Laval Annual & Sustainability Report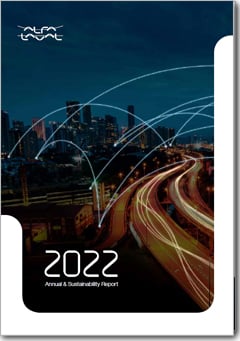 In our latest annual report, you can read about the year that past, the trends that drive our business and the industries we serve. It will also give you a better understanding of our people, products and services, and how innovation and sustainability is an important part of everything we do.
This year we have integrated the Sustainability Report in our Annual Report.