Evaporation system reduces wastewater trucking
Darling Downs is a gas fired combined cycle power station. It is the largest of its type in Australia and can generate a total of 630 MW of electricity.
DATE
2023-11-28
Every drop of wastewater generated at the plant must be shipped off-site for treatment and disposal by truck. Designers incorporated the most efficient, eco-friendly technologies into the plant to create a low emissions facility. When compared to a coal-fired plant of similar capacity, Darling Downs uses 97% less water, and emits 50% less greenhouse gas.
Alfa Laval Niagara's evaporation system is part of this success story. The Alfa Laval Niagara wet surface evaporator reduced the need for wastewater trucking by 70%, which reduces costs and carbon emissions related to truck transportation. The savings from transportation paid for the evaporator in just one year of operation. To further drive efficiency, designers delivered warm auxiliary water to the wet surface evaporator created by the generation process.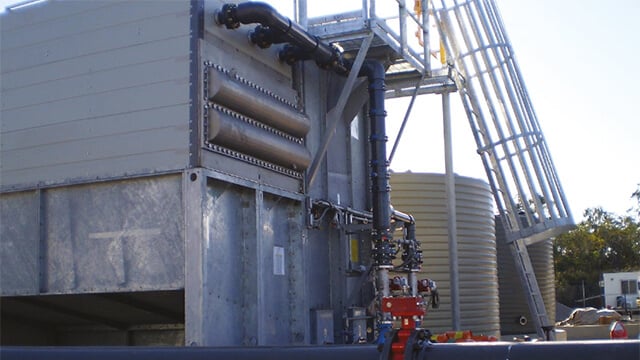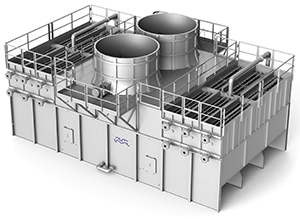 Alfa Laval Wet Surface Air Coolers (WSAC®) are custom built, closed-loop cooling and condensing systems that combine high performance, low operating costs, compact size and reliable operation.
Benefits
Reduced wastewater trucking by 70%
Reduced transportation costs and carbon emissions
High efficiency by using scavenger heat source for evaporation
Download case story