Introducing a smaller separator for biotech and bio-based chemicals
The Alfa Laval PX 810 Bactofuge centrifugal separator is ideal for removing microbial cells from high-density broths in industrial fermentation applications. Thanks to the continuous solids discharge of the Bactofuge Design, the separator can offer outstanding throughput – even at high cell loads. Featuring Alfa Laval's unique Hermetic Design, PX 810 Bactofuge is able to secure very gentle acceleration of the broth, resulting in minimal cell lysis for more efficient separation. Our Hermetic Design also reduces energy consumption by up to 40% and ensures that there is no contact with air inside the separator.
Gentle productivity
Efficient separation.
Increased yield.
Watch a video: customer case story, BASF
Outstanding performance in demanding applications
See in this video how chemicals giant BASF has benefited from Alfa Laval's Bactofuge Design and Hermetic Design for efficiently separating biomass in the production of enzymes for animal nutrition. After testing a number of separation technologies, BASF found that only Bactofuge could meet their challenging demands.
"We had a special challenge in our broth. We had crystals with a higher density than the biomass and they had a strong tendency to block the centrifuge", explains Hansjoerg Rettenmaier, plant manager at BASF, Germany. "It was with Bactofuge that we had the best result. A high separation area and the high g-forces helped us to collect more than 90% of the bacterial biomass in one step. The Hermetic design by Alfa Laval offers several advantages for us. The first one is that we have the closed containment that we need. Enzymes have allergenic potential and we want to avoid a direct contact with the broth. The second one is that we have continuous control over the process and we can continuously improve it."
"We run a batch in one run through the Bactofuge - it is about 20 hours of continuous operation, without any stop or cleaning. To summarize, it was close to perfect," resumes Hansjoerg Rettenmaier.
Efficient centrifugal separation of high-density broths
Hermetic Design
Hear Alfa Laval's global sales manager for life science and industrial fermentation separators, Stephen Cripps, explain the inner workings of the Hermetic Design technology and how it brings:
Gentle product handling
Maximum product quality
Easy maintenance
Minimal energy consumption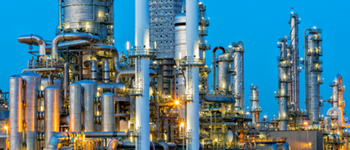 Bio-based chemicals
Efficient removal of microbial cells is critical for profitability in bio-based chemicals production. Thanks to its gentle cell handling and continuous discharge, a PX 810 Bactofuge offers very high separation capacity in one compact unit.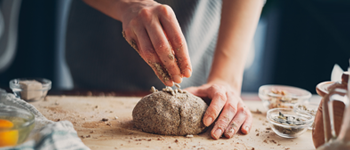 Starter cultures
For producers of fermentation starters, the gentle product handling in a PX 810 Bactofuge results in higher yield and product viability – and in turn higher profitability.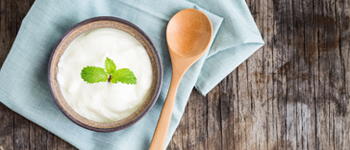 Probiotics and MFC
PX 810 Bactofuge's Hermetic Design and excellent hygienic properties makes it ideal for production of probiotics and microbial food cultures. The continuous discharge allows the separator to handle large flows of high-density broths in a compact unit.
The PX 800 Bactofuge range
The Bactofuge range consists of three models targeting small, medium and large-capacity applications. The coherent range makes it easy to scale up production if your plant expands. Products in the range:
PX 810 Bactofuge
PX 714 Bactofuge
PX 218 Bactofuge
Keeping your production spinning
With Alfa Laval as your partner, you have the full backing of our global network of dedicated service experts. We offer a range of services to support your separation system throughout its lifetime, including condition monitoring to give you insights into the actual state of your equipment as well as upgrades that improve centrifuge performance. Our experts can also train your operators how to optimize your system for the long term. And when you need spares, our distribution network can quickly supply you with the required parts – wherever you are in the world.