Optimize your operations
A constant drive for higher performance and efficiency signifies market leaders in all industries. Top quality, tight cost control and high productivity are prerequisites for success. To stay ahead of the competition you must constantly seek to find new ways to improve your processes.
Alfa Laval's Performance Agreements are individually tailored service packages that help you stay on top. Performance Agreements are fully flexible and can include everything from basic maintenance to upgrades, online monitoring, and complete process optimization. Based on your requirements we put together a unique service solution that brings you maximum performance and low operating costs.
With a Performance Agreement you have true peace of mind and full control over your service budget. Alfa Laval's experts keep track of the condition of your equipment, improvement opportunities, service intervals, etc. All services are planned in advance and Alfa Laval makes sure they are carried out on schedule. We handle the practicalities; you focus on your core business.
How can we help you?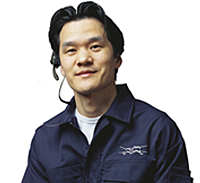 Please contact us with any queries or questions.