The self-contained and semi-automatic Alfa Laval MultiSystem in a sanitary design is a flexible and multipurpose membrane filtration system for food processing applications. It works with MF, UF, NF and RO cross-flow filtration processes and operates in both batch, semi-batch and continuous modes. The Alfa Laval MultiSystem fits the entire range of 8.0" spiral wound membranes available from Alfa Laval. This includes also the high temperature and pH tolerant Alfa Laval pHt™ membranes.
Flexible MultiSystem in space-saving design for small-scale membrane filtration production and realistic process scale-up within food applications
Product capacity from few 100 l/h up to 6 m³/h
Flexible membrane areas from 65 m² to 240 m²
Automatic PLC-based control of batch, semi-batch and continuous processes incl. data logging and easy data access by USB connection
Ideal for food processing applications incl. recovery of condensates water and generating of purified RO quality water for diafiltration
All main components, including unique high-performance spiral membranes, manufactured by Alfa Laval
With more than 2500 installations across the world, Alfa Laval has helped many companies with membrane technology. Whether you are switching from a high-energy, traditional method or looking to optimize your existing membrane system, our industry know-how and external global sales and service network will help you find the perfect solution to meet your specific business needs.
Membrane filtration enables you to bring down overall production costs, and boost product quality – both at the same time.
Alfa Laval's experience with membrane filtration dates back almost as far as the technology itself, and we wish to share our experience with you. Membrane filtration complements our range of separation technologies and allows us to provide you with the most efficient solution.
Reduce Costs & Boost Production Quality
Applications
With a sanitary design the Alfa Laval MultiSystem for cross-flow membrane filtration is ideal for a broad range of food applications ranging from purification of proteins, sugar & starch, concentration of peptides and amino streams, recovery of water from condensates - or generating of RO quality water for diafiltration
The sanitary Alfa Laval MultiSystem is a semi-automatic and fully integrated skid mounted membrane filtration system which can be easily connected to the up-and downstream unit operations in the process, minimizing installation time and cost.
The basic Alfa Laval MultiSystem comes with all necessary sanitary components such as pumps, housings, feed/CIP tank, valves, heat exchangers, transmitters, fittings and control panel.
The PLC-based control system secures automatic control of production sequences including flow, VCF (Volumetric Concentration Factor), temperature, tank level, pressure and diafiltration volume or ratio control.
Internal data logging is easily extractable via USB.
Options
The basic Alfa Laval MultiSystem is further available with the optional equipment:
One extra housing to increase the spiral membrane area by 50%
Online monitoring and data collection
Remote monitoring and control (VNC) and collection via direct connection on Profinet or Modem connections (secured VPN)
Unmatched membrane technology and membrane filtration equipment
Optimum membrane filtration solutions normally derive from small-scale trials. That's where you establish process feasibility, determine design data for up-scaling, optimize existing production lines or even carry out small-scale processing.
When it comes to membrane filtration processes, Alfa Laval is perfectly placed to help with those experiments. Our experience with membrane solutions dates back almost as far as the membrane technology itself and stretches across all the common types of filtration. Today we develop, manufacture, install and service membrane solutions and systems ourselves. So, with Alfa Laval, you tap into unmatched know-how and experience with membrane technology that comes with understanding every step of the process, and our people's unique ability to address your needs at whatever stage of membrane filtration equipment development.
Read more about membrane filtration processes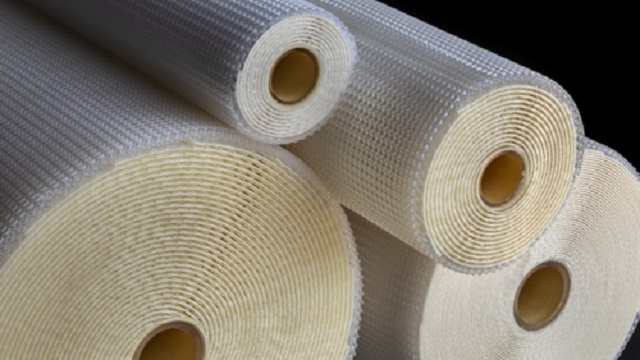 How can we help you?
Let's discuss how we can help you achieve top quality products that comply with the many stringent requirements from both consumers and public authorities.
Alfa Laval Pro-UF Plasma system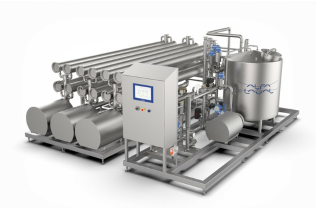 Alfa Laval PilotUnit Multi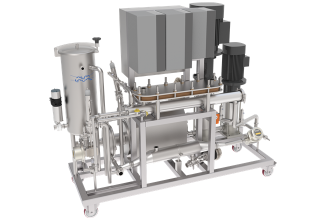 Alfa Laval housings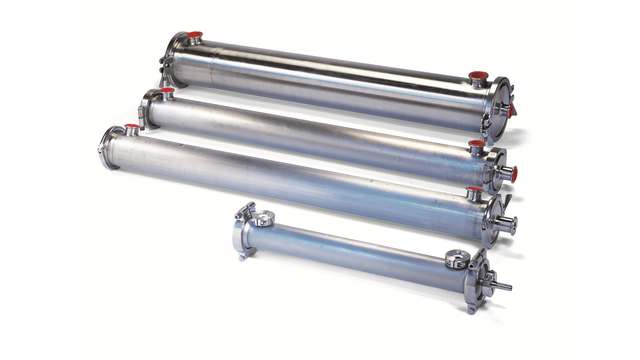 Compliances
All materials used for the production of Alfa Laval membranes, in both spiral-wound and flat-sheet designs and configurations, comply with EU Regulation (EC) 1935/2004, EU Regulation 10/2011, EU Regulation (EC) 2023/2006 and FDA regulations (CFR) Title 21. The membranes are thus suitable for use within food and pharmaceutical processing applications.
These compliance also extend to the equipment and fittings related to membrane operations, including items such as plate-and-frame units, element housings and pumps.