Is your pump designed specifically for pharma?
Not all pumps are created equal. Alfa Laval UltraPure pumps are designed from the ground up to maximize performance for the most demanding pharmaceutical applications
Whether you are pumping water for or the most delicate product, it is imperative that your pump contact surface areas remain clean.
The Alfa Laval LKH UltraPure is specially designed with a semi-open impeller, including balance holes that optimize the flow on the back of the impeller and contribute to the high cleanability of the shaft seal – as well as of the pump itself. Increased flow around the shaft seal also provides good cooling and circulation, which prolongs the service life of the seal.
The number of product wetted parts are limited by design. All product contact elastomers are ASME BPE conforming to USP Class VI, Chapters 87 & 88 thus reducing risk of contamination from extractables. They are also designed with pre-defined compression to ensure perfect elastomer alignment eliminating risk of excess deformation, elastomer damage and potential crevices for contamination.
The Alfa Laval LKH UltraPure mechanical seal uses enhanced grade Silicon Carbide designed to reduce risk of electrochemical corrosion often seen in seal faces in high purity water processes.
The external shaft seal provides maximum hygiene by placing difficult-to-clean parts on the outside of the pump. The external shaft seal ensures that the centrifugal forces in the pump contribute to the enhanced lubrication of the shaft seal and that wear particles are forced out of the pump and do not mix with the product.
Discover Alfa Laval UltraPure
How much has your BioPharm pump been tested and validated?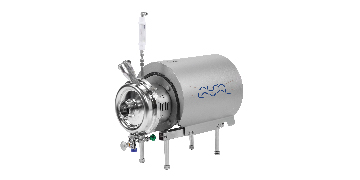 A proven, validated self-priming BioPharm pump solution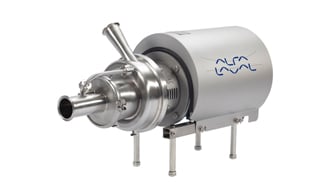 A heavy duty, yet shear sensitive Pharmaceutical pump