A proven, validated self-priming BioPharm pump solution
The Alfa Laval LKH Prime UltraPure is an energy efficient, self-priming pump that sets the new standard in self-priming pharmaceutical pumps. Primarily used for cleaning-in-place duties containing entrained air, Alfa Laval LKH Prime UltraPure can also pump product, further reducing capital investment.
Versatility
Ideal for all CIP return pump applications, it's also designed as a process pump. In fact, using a single pump for process and CIP applications also save on validation time and cost – where multiple pumps are normally required. Ultimately, you'll also save on capital and installation costs, while increasing plant efficiency and cleanliness.
Efficiency
The incredibly efficient air-screw technology, and advanced design combine to provide very low energy consumption - with documented 30% cost savings. Furthermore, Alfa Laval LKH Prime UltraPure is up to 60% more efficient than traditional liquid ring pumps and up to 25% more efficient than other air-screw pumps – over a wider performance envelope. It also operates with 80% less noise than traditional liquid ring pumps.
Reliability
Based on the trusted, market-leading LKH pump platform, it also utilizes many of the same LKH range parts to help streamline your inventory.
Validated peace of mind
Each UltraPure pump includes 3.1 material traceability with Alfa Laval Q-Doc packages, which includes full supply chain transparency.
How much has your BioPharm pump been tested and validated?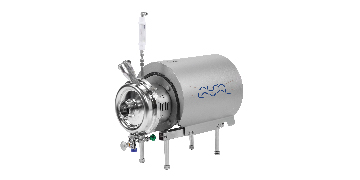 A heavy duty, yet shear sensitive Pharmaceutical pump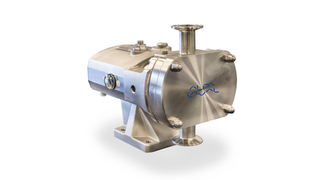 Not all pumps are created equal. Is your pump designed for pharma?